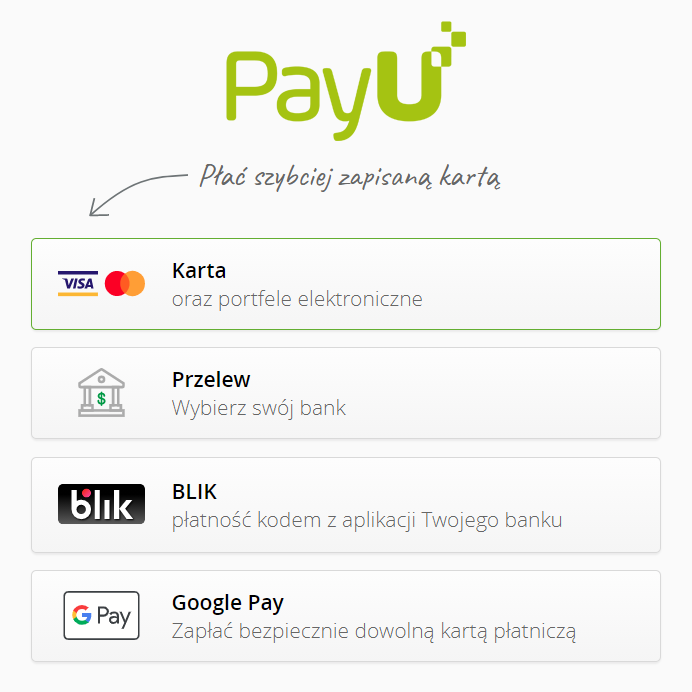 Payments on our website are handled by PayU – the leader in online payments in Poland.
PayU PAYMENT METHODS:
Visa or Mastercard
Bank transfer – Select your bank
Blik – Payment by code from your bank's app
Google Pay – Pay securely with any payment card
You do not need to have a PayU account to use these payment methods.
When paying by bank transfer, you can select your bank from the list or make a traditional transfer. All transfer details will be displayed on the screen after selecting the BUY AND PAY option.